Ted is a Canadian-born, location photographer who has been living in Neuchâtel, Switzerland since 2001. He specialises in creating engaging Wildlife, Nature and Sports images.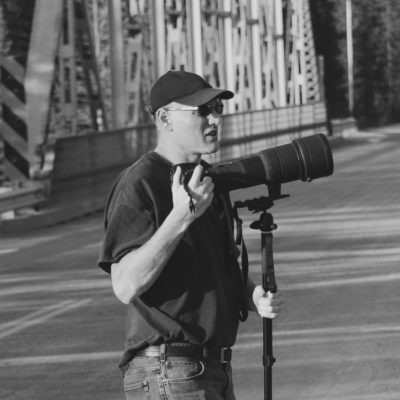 Since childhood, Ted has always been a nature fanatic, especially hiking and mountaineering. The Alps and Jura mountains of Switzerland fuel this passion for being completely immersed in nature. He believes that the key to creating engaging wildlife photographs is to thoroughly and intimately know one's subject, and to be able to anticipate key moments with little notice. Good optics and equipment help ensure high quality… but knowledge, proximity and patience are essential elements to creating an engaging image.
An avid basketball player in early life, Ted eventually played professionally in Europe and for the Men's National Team of Canada. He has always enjoyed playing and watching many different sports, which has helped form his affinity and passion for capturing high-quality, sports action images.
A natural explorer and traveller, Ted feels that the excitement of visiting new cultures and environments never gets old. To be able to capture and share moments of these experiences is a natural extension to his innate curiosity to explore and experience our small and wonderfully diverse planet. He feels particularly at ease and attracted to extreme locations that are clearly off the beaten path.
A survey engineer by trade, Ted has recently expanded his activities into the field of aerial imagery, including 360 immersive panoramic images.
Quite simply, clients have come to appreciate Ted's extreme reliability, flexibility and his ability to "deliver the goods". 
Other quick facts about Ted :
Born and raised in St. John's, Newfoundland, Canada.
Loving husband, and father to 4 wonderful kids.
Professional programming, web development and graphic design skills.
Holds a teaching degree from Acadia University ('91) as well as a Geomatics Engineering degree from the University of New Brunswick ('05).
Uses mostly Nikon gear.
Speaks French fluently, English is his mother tongue.